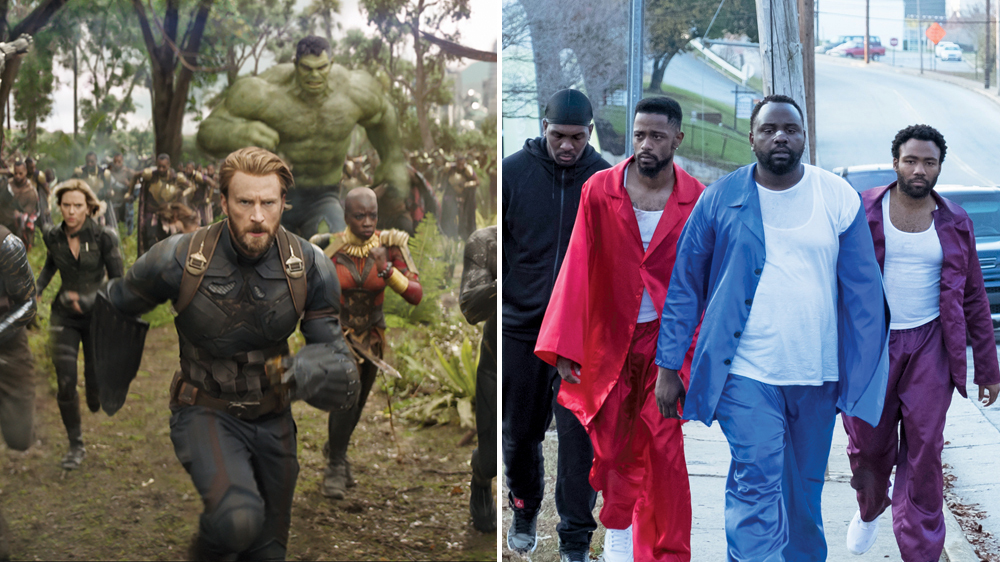 10 Dec

Why film in Georgia

Homer Simpson gave the Georgia film and TV production community backhanded props in this season's premiere of "The Simpsons," telling prospective producers he had three conditions for permission to turn son Bart's near-death experience into a movie: input on the script, tickets to the premiere, and, "I'm not thanking the Georgia Film Commission, no matter what."

The fictional Homer's ire is likely inspired by the real-life ubiquity of the "Filmed in Georgia" peach logo on screens big and small these days. In the past year, it's appeared in the end-credit rolls of Marvel blockbusters and numerous other films such as "Jumanji: Welcome to the Jungle" and "Rampage," as well as a TV series including "The Walking Dead," "Atlanta," "Stranger Things," "Insatiable" and "Ozark."

Save for "The Walking Dead" and "Atlanta," none of the above projects are set in Georgia, and if it weren't for the logo, viewers probably wouldn't know where they were shot. That's because the state offers a wide variety of looks, from Atlanta's ultra-modern downtown to rolling hills in the north and flat farmland in the south, as well as a wealth of swamps, anywhere USA suburbs and folksy small towns. In the upcoming movie "The Front Runner," about the ill-fated 1988 presidential bid by Gary Hart (played by Hugh Jackman), the state stands in for locales ranging from the Colorado Rockies to coastal Florida.

"The only things I've been asked about where I just say 'No, we don't have it' are fjords and super-rugged Alps-style mountains," says Lee Cuthbert, a location specialist with the state of Georgia's film, music & digital entertainment office.

The varied locales are enticing, but the real reason projects are flocking to Georgia is its rich production incentive. That seemingly ubiquitous "Filmed in Georgia" logo on-screen translates into an extra 10% on top of its base 20% tax credit for qualified in-state spend. Producers can get even more in Savannah, where upcoming sci-fi film "Gemini Man," starring Will Smith, was shot. The city offers projects an additional 10% rebate on qualified local spend, as well as up to $2,000 in moving expenses per household for crew members relocating to the city.