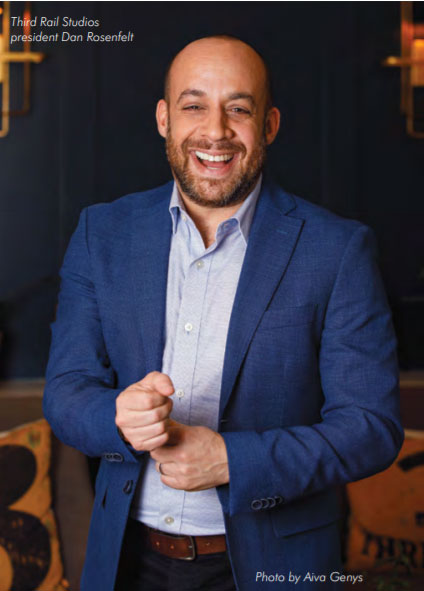 02 Jan

Sound Stages, State-of-The-Art, Boutique Studio
There are roughly 100 sound stages across the state; and nearly 100,000 workers who have moved to Georgia to work in the booming entertainment industry, along with more than 90 companies; since 2008.
Georgia has emerged as one of the top filming locations in the world, and Atlanta ranks next to New York City and Los Angeles for TV and film output. As the content race heats up, cutting edge sound stages and production services continue to spawn throughout the state to meet the demands of the major corporations and Hollywood studios. Companies like Disney and Marvel are constantly planning where they will shoot their next films and the state is determined to remain at the forefront of those conversations. Facilities like Third Rail Studios ensure that Georgia has the firepower to match the long-established players in the industry.
Third Rail is a 270,000-square-foot space on the site of the former General Motors Assembly Plant in Doraville. The media complex earned the distinction of becoming the first Wired Certified film studio in North America upon review of the property's world-class technological infrastructure and adoption of emerging technologies.
"Third Rail Studios possesses the amenities to support small productions to blockbusters," says Third Rail Studios Director of Marketing Mayra Garcia. "We have sound stages, ample support space, and boutique offices equipped with state-of-the-art technology, including high-speed data transfer."
The property is "future-proofed" with the most up to-date telecommunications equipment, ample capacity, and optimized digital connectivity, which positions the studio to vie for the large-scale productions that help these spaces thrive. Additionally, Third Rail boasts sound stages totaling 60,000 square feet, with 41 feet clear to the steel; 27,500 square feet of fully-equipped, loft-style production suites; drive through lane with direct access to studios; 70,000 square feet of mill / flex space; up to 30 gigabits of studio-provisioned, synchronous bandwidth; as well as sound rated below NC-25, according to WiredScored.