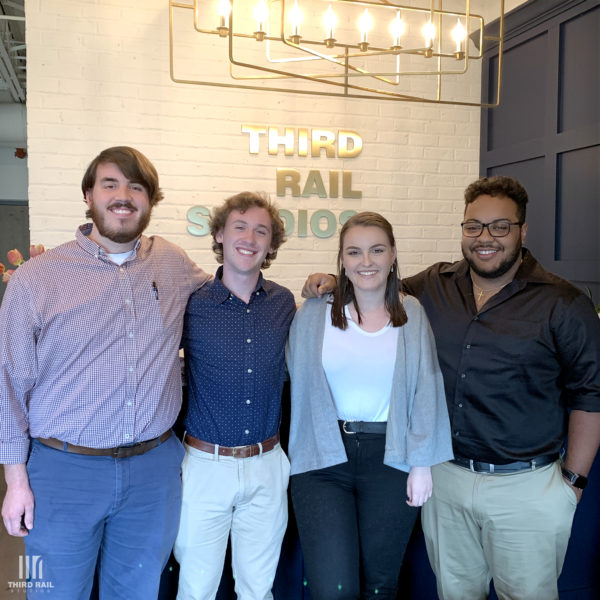 17 Jan

Oglethorpe Students Thrive In Booming Atlanta Film Scene

Atlanta is in the midst of an unprecedented boom in media. After introducing up to 30 percent in tax credits to production companies in 2008, film and television production in Atlanta exploded. In 2018, the industry generated an economic impact of $9.5 billion. With nearly 3,000 motion picture and television businesses and 92,000 jobs, Georgia ranks third in the nation behind only California and New York for media production.

Due to this sustained growth in Atlanta, Oglethorpe University students have had the opportunity to bolster their media education through hands-on experience. Situated in the heart of "The Hollywood of the South," Oglethorpe provides a unique opportunity that allows students to accumulate real-world experience before they enter the field.

Starting in the fall of 2019, Oglethorpe students may now officially declare a major in Film and Media Studies. This new program focuses on giving students both a foundational media literacy as well as practical industry skills such as filming and editing.

Included in a recent host of campus expansions was the relocation of the campus digital media lab, a crucial resource for modern media education. Now located in the basement of Lowry Hall, the new media lab features state of the art hardware outfitted with programs to match the industry standard. Students now have open access to the Adobe Creative Cloud, Final Cut Pro X, Logic Pro X and more. Additionally, students can check out production equipment like Panasonic GH4 DSLR cameras, studio lighting kits, and microphones.

Earlier this year, Oglethorpe junior Caroline Bond secured an internship with Third Rail Studios, another Atlanta studio space for television and film. At 60,000 square feet, Third Rail has been at the forefront of Atlanta film, hosting blockbusters like 2019's Stuber and 2018's Rampage. Conveniently, it is also located just three miles up the road from the university. Bond is the second Oglethorpe student to work with the studio in the past year, following the success of Justin Brimm in early 2019.