18 Jul

Meet Chris Kelly
Chris Kelly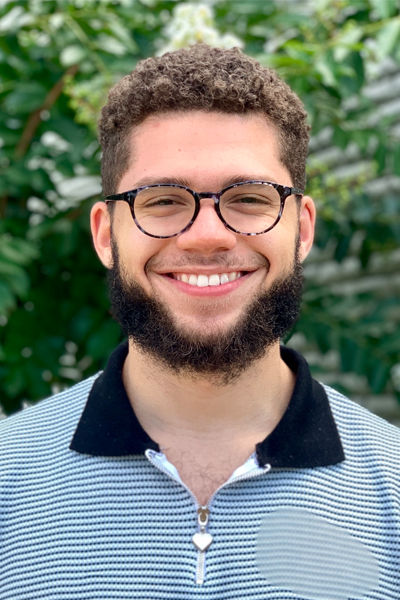 Hello everyone! I am Chris Kelley, a fourth year Media and Entertainment major at Kennesaw State University and a participant in the Joel A. Kats Music and Entertainment Business Program. During my first year at Kennesaw State, I planned to major in nursing. It wasn't until this past year that I decided to ditch the traditional, safe route and pursue my dream of creating films as a career. I was originally motivated to chase a job that I know would be constant and stable, but I soon realized that I should refocus my goals toward what I enjoy, regardless of the financial risks involved. The more I learned about the process of filmmaking, the more I fell in love with it.
My love for film stems from my childhood. Growing up, I watched endless movies and I attribute a lot of what I've learned about social interactions to those films. I am always trying to meet new people, learn their stories, and gain new perspectives about the world. For that reason, I plan on becoming a film director. Film provides insight into stories that people may never otherwise be exposed to. I've found that people like to experience worlds seemingly different from theirs, but ultimately enjoy relating to what they see. As a storyteller, I hope to make films that leave a lasting impression and provide viewers with a fresh, thought-provoking perspective.
A main goal of mine is to find like-minded individuals in my community whom I can work and share my ideas with. I am in the process of surrounding myself with creative people that are also interested in film. The Atlanta area is transforming into a hot film production location, so securing this internship at Third Rail Studios has been a dream come true. I hope that, in the years to come, Atlanta will continue to progress into a creative hub. I know that when I make major projects of my own, I will like to keep them in my home state as much as possible.
I attribute much of who I am to the film industry and am looking forward to impact others through this medium as a career. I am looking forward to my experience at Third Rail Studios as I know it is going to further my progression into the industry by teaching me new, transferable skills. My first couple of weeks have already been incredibly beneficial. I love the people that I will be working with this summer and cannot wait to work on my first short film!