19 Jul

Meet Anthony Fins
Anthony Fins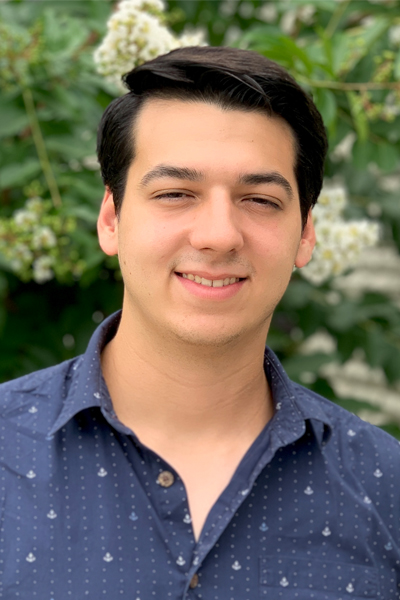 My name is Anthony Fins and I am entering my fourth year at Florida State University. I'm majoring in Digital Media Production and I am a (wannabe) filmmaker. Like so many cinephiles, I've been a fan of the silver screen for as long as I can remember. As a kid, I was obsessed with storytelling. I would draw comics, conjure up elaborate plots for my action figures to take part in, and establish serialized story arcs at recess with my elementary school friends.
My first creative career goal wasn't filmmaking, but rather theme park engineering. However, I hit a roadblock once I entered middle school. I wasn't very good at math. Or science. Or engineering. Nevertheless, salvation came in the form of a very special movie: ALIEN. Once I got past the initial dread of seeing my first R- rated horror film, I was fascinated by how the film affected me. I began to ask myself questions like "How did this scene make me feel scared?" and "How did they make the Alien seem so real?". The film instilled a curiosity about filmmaking that I knew was always there subconsciously but had yet to be cultivated.
From then, it was off to the races. I had begun making short films for class projects, PSA contests, television commercials, and even my father's newspaper. Looking back, they were obviously garbage, but they allowed me to get the garbage out the way so I could make more personal and complex pieces. The first of which came later in high school, when I directed my first narrative short, a 13-minute horror film about a teenager that is haunted by his sleep paralysis visions. It hasn't aged well, but the feeling of pride and validation in watching the finished project cemented my dream of becoming a filmmaker.
The next step was college, where I would start at Florida State University in their prestigious film school and take the next step toward becoming a filmmaker. However, my next roadblock came- rejection. Not getting into the program was a hard pill to swallow and it stunted my growth for a bit. I had lost a bit of motivation as the self-doubt began to sit in, like a mold sitting on the fruit at the back of your fridge. But, after the lengthy convincing period from my girlfriend, I joined the Film Club at FSU, and the fire had been reignited. I began cranking out short films at a rate that I never had before, and the quality had begun to take off. That newly created portfolio secured a spot in the Digital Media Production program at FSU.
Now, I'm just trying to get myself to work on my craft as much as I can before graduation. But with any luck, I will be able to find my way through the film industry and eventually become a name in the pantheon of great film directors. When I get there, I have a few films lined up like the true story of The Mystery of Bobby Dunbarand an adaptation of the classic short tory The Most Dangerous Game. Hopefully, you'll be able to see them one day, and until then, you can find me interning at Third Rail Studios, the next step in my story.