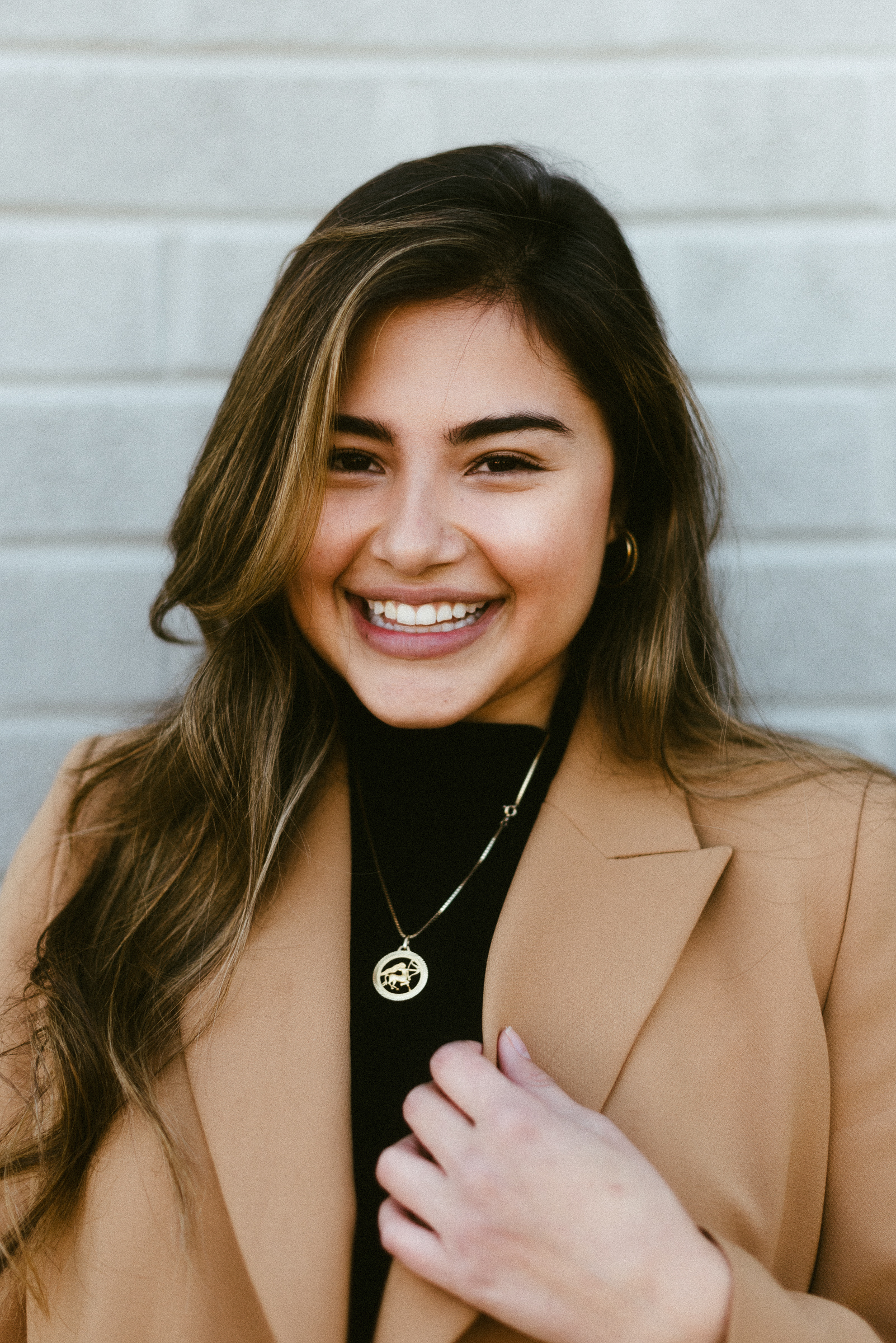 13 Mar

meet camila florez

Hello! My name is Camila Florez, and I am a Film and Media student at Georgia State University. I vividly remember the first time I went to a movie theater. I went with my grandma to see the first Harry Potter; I must have been only six years old. I'll never forget that feeling of walking down the dark aisle as I exited the theater—the feeling that, somehow, I had transformed into a completely new person. From then on, I realized that I felt reinvented every time I watched a great film. A piece of each film always stayed with me. That's when my love for cinema began. Being a young girl, no one ever encouraged me to become a director or a producer. It was always acting that others believed I'd be best at, and it wasn't until I was 18 years old that I realized I aspired to do so much more than just be an actress.

     I grew up heavily involved in the acting and theatre communities. From a young age, my mom enrolled me in acting classes and acting camps. Eventually, I got my first agent at 12 years old. Acting was my art and craft throughout my youth. Often, I experienced things on stage prior to even experiencing them in real life. When I was 18, I decided to move to Los Angeles to attend the Stella Adler Academy. On that journey, I came to realize that I had outgrown this dream of being an actress, but despite this, my love for cinema was more prominent than ever. Because this was during the midst of the Harvey Weinstein allegations when many women were beginning to speak up, I felt a calling to become another voice for women in this world. This ultimately solidified my decision that I would pursue filmmaking from its backbone: the production and development side of filmmaking. I want to become a creator, someone who assembles and collaborates on these projects and, most importantly, create a safe space for women in this industry.

I moved back to Atlanta to pursue a Film and Media degree at Georgia State University. I had never been so sure of my idea to begin this new journey as a filmmaker. Now, I am in my last semester, and have taken countless film classes that have shaped and grown my view on cinema. I have studied techniques and methods from some of the greatest, most inspiring directors in the world. I am now in the beginning stages of my career in film, and having this opportunity to intern at Third Rail Studio's has been dream come true. It is one thing to learn about making a film, and it's entirely another to live it, and to breathe it. I know this internship will provide me with the knowledge and experience to learn what I'm best capable of on a film set. As of now, I am interested in broadening my horizons and learning from different cultures. I have a massive admiration for European cinema and its history. I have been accepted to graduate schools in Paris and am considering moving to France in the Fall. I am excited to see how my own life plays out, but I do know that filmmaking will be a significant part of that story.